Shortsea
Brexit Landscape Conference - Interview with Marcin Jaczewski
On March 6, Unifeeder's Marcin Jaczewski, General Manager of Sales in Eastern Europe, participated in the Brexit Landscape Conference and gave an interview about Unifeeder's approach to Brexit as a shortsea operator.
What is Unifeeder's approach to Brexit as a short-sea operator?
Does Unifeeder treat Britain's exit from the European Union as a threat or simply as an opportunity to acquire a new volume in relations to loss of loads on services from Poland to England?
That is a hot topic in the media, as well as among our clients. Besides the date of March 29, (which also seems uncertain) when the United Kingdom is to leave the European Union, we know very few details about the transport conditions. We are preparing for various scenarios, listening to our clients' needs and we approach this situation with calmness.
I can confirm, that we see a growing interest in containerized cargo deliveries door-to-door (especially type 45'HC Pallet Wide, being a viable alternative for trucks) which is resulting in an increase in volume from the transport of cargo traditionally conducted by road.
We see this trend on services to/from Great Britain, which seems natural. Compared to road border crossings, which the UK has none of, ports seem to be more adapted to handle supply chains that require border control. If it turns out that customs is needed for export or import, just as it is for products supplied by us to Great Britain, for example from Norway or Russia, we do not predict any congestion or delays besides in cases of a significant increase in volume. Even if there won't be enough employees to do the customs clearance, multimodal containers can be stored safely and efficiently at the terminal, which is considerably less burdensome than the so-called queue of trucks with unhappy drivers. So, it's mainly the hauliers that are afraid of Brexit, among others due to the return of border checks, which can significantly extend all transports.
"... converting cargo from conventional road transport to multimodal, shortsea transport has been happening for a long time in our region."
Although Brexit is a very important topic, converting cargo from conventional road transport to multimodal, shortsea transport has been happening for a long time in our region. Due to interest from political determinants, this form of delivery has increased very dynamically. One of the reasons for the increased interest is trouble with illegal immigrants among others in Calais. We have seen immigrants blocking truck traffic or trying to get into trucks which have caused numerous security threats not only to cargo but also to drivers. Particularly at risk is the FMCG and food industry, where even suspicion of getting an unauthorized person inside the truck can cause the recipient to dispose of the goods or return it to sender. Shortsea, bypassing many sensitive nautical miles regions, has become the solution to our clients, eliminating the threat.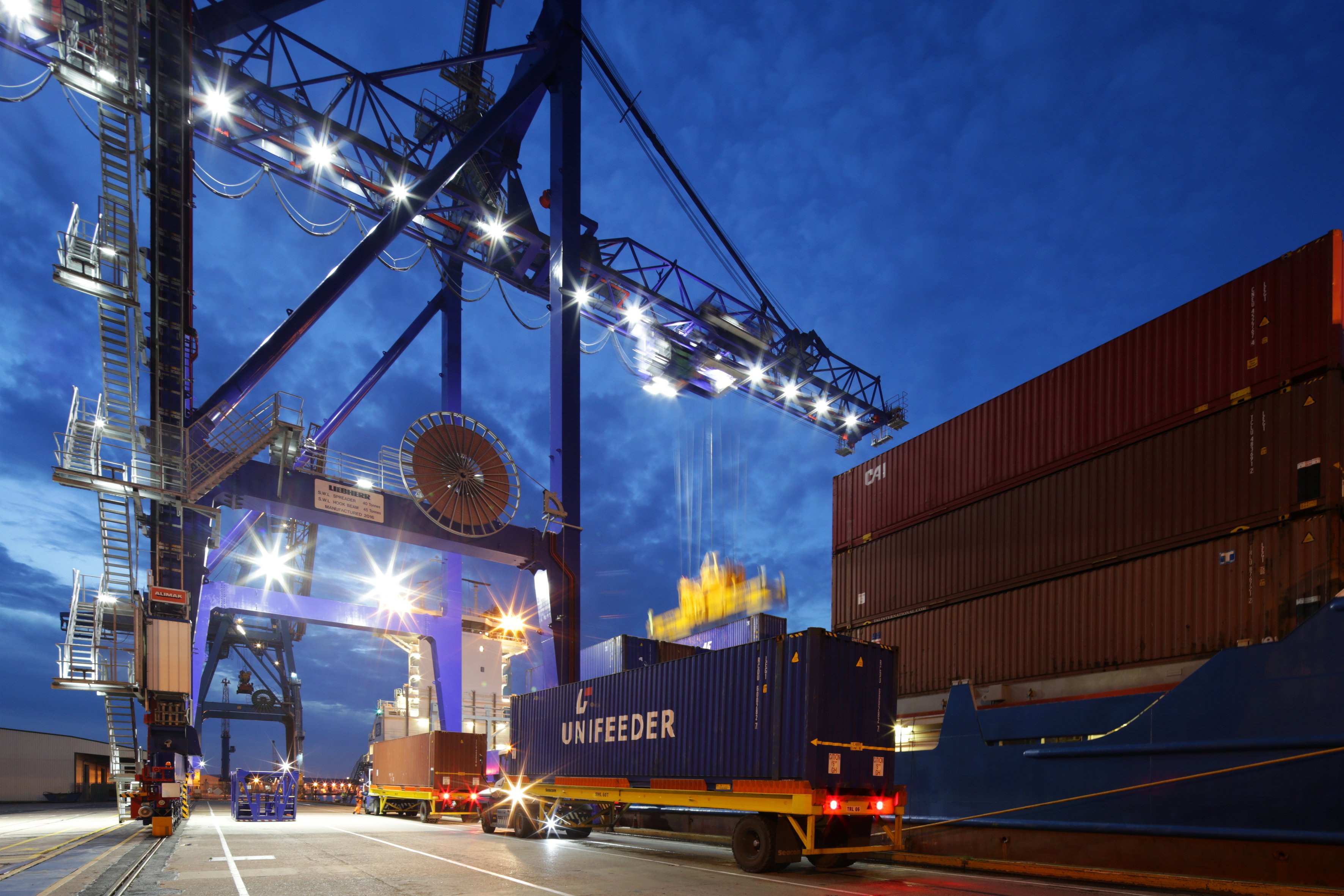 The availability of drivers has also increased the conversion from road to sea. According to various estimates, Europe has a shortage of about 150,000 drivers which has a huge impact on international transportation, availability and cost. Our customers inform us of unpredictable changes so here, an intermodal solution with the use of short-range and container shipping is also a viable alternative that gives price stability long-term while providing flexibility in the means of transport. That's why the production companies, with whom we cooperate with more and more willingly, invest in changing logistics processes to adapt to the requirements of container transport. Of course, shortsea is not always considered an alternative e.g. on routes where transport via road is still much higher and more competitive such as to Germany, the Czech Republic or Italy. But, as I mentioned, to Great Britain, Scandinavia, the Benelux countries, and even France shortsea is and should be considered a very real and interesting alternative.
So not only is Brexit a chance for shortsea development, but also shortages of the truck drivers?
Yes, producers in today's dynamic times are struggling more and more with the fluctuation of the flow of goods. This is especially true for less attractive and regional distant transport markets such as Great Britain. Often, hauliers are unable to provide enough crafts to carry a certain number of loads in a short period which, of course, affects the cost. Shortsea copes with the scalability on-site considerably easier because it's easier to adjust the number of containers, the frequency or the size of the ships, to the customer's needs while retaining a reasonable level of costs at the same time.
Brexit should not affect the functioning of shortsea connections between Poland and Great Britain.
It seems to me, that the quality of services will remain at the same level as it is now, but we will probably need to deal with some extra formalities. It can take place at the port, or in warehouses covered by customs supervision, which is already in operation in the UK. As I mentioned, we already have experience in handling non-EU loads delivered to the UK, but we cannot predict the details of London's exit from the European Union on this matter. So, it seems to me that some of the confusion cannot be avoided, which gives transportation via shortsea an additional advantage e.g. due to the short-term possibility to keep the cargo in containers free of charge at the British ports.
Where else do Unifeeder shortsea services go from Poland?
The UK is a significant part of our shortsea network. We currently offer four connections a week connecting the ports in Gdynia and Szczecin with the port in Immingham and, more recently, we offer a dedicated shuttle service from Gdynia to London Gateway. We also have connections to the Scandinavian market and Portugal, and to the east, we have Russia, where we also offer door to door delivery to Moscow and surroundings through Petersburg.
So what are the plans for the future? New projects, new directions ...
In December 2018, we got new owners and became part of DP World, one of the world leaders, when it comes to ports and terminal containers operators. We look forward to cooperating with the group and creating strong and positive results. The positive effects of the merge can be observed already with the introduction of the new service from Gdynia to London Gateway, which is owned by DP World. The service upgrade is an addition to Unifeeder's existing multi-gateway setup connecting five UK ports: Grangemouth, South Shields, Teesport, Immingham and Felixstowe with the important continental hub-ports (Hamburg, Rotterdam, Dunkerque, and Antwerp) and several ports in Eastern Europe. This strategy allows us to offer our customers door-to-door solutions from most of Europe to anywhere in the UK.
I also think that future, potential shortsea destinations, which are currently the domain of road transport, could be Belgium, The Netherlands or France. Poland, and the rest of central Europe, has a significant trade exchange with these countries and with the shortage of truck drivers, shortsea can prove to be a competitive alternative for these routes. We are constantly looking for possibilities to expand our reach.