Unifeeder Academy
We offer our employees continued, professional development through Unifeeder Academy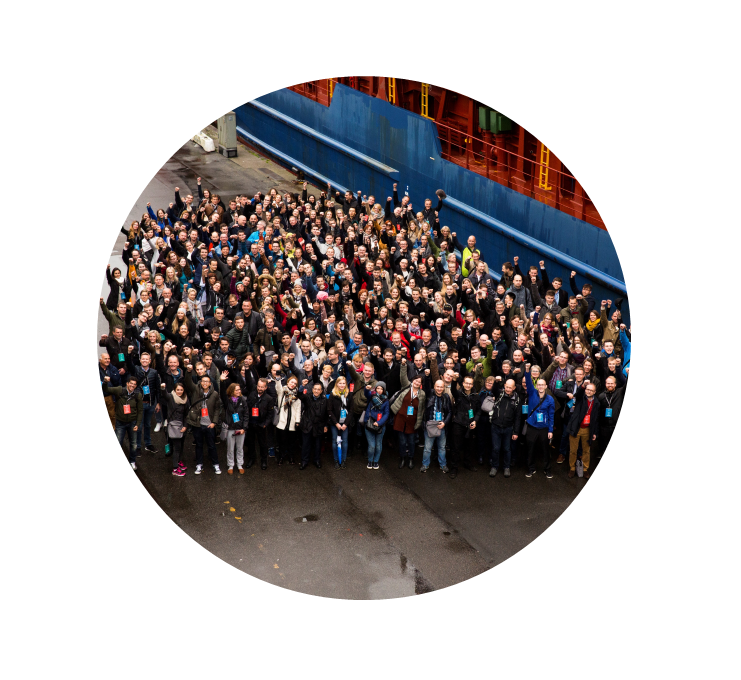 Our employees are our best asset
The continued encouragement and support of their professional growth is built into our core.
At Unifeeder, we have a joint responsibility for the success of the company. With Unifeeder Academy we want to make sure that we are all on the same page, that every employee understand how their ability contributes to the bigger picture and that no department works without the others. We work together, network across borders and positions, and set each other up for success.
Unifeeder Academy has been developed in cooperation with
People & Performance
and we have the best teachers associated with every module in order to get the best possible training.
Learning for every level
The Academy is build around our values and tailored to every single level within our business from graduates to managers and the C-suite.
Over the course of 2 days, our employees learn and network across borders and positions, making our company structure tighter and the rate for success higher.
Employee
Onboarding
Module 1

During this first module, our employees gets an introduction to Unifeeder, our culture, how our business has been set up and what we do.
Understanding
Business
Module 2

Module 2 enables our employees to represent the business both internally and externally by understanding the Unifeeder business model and core business dynamics.
Leading
Business I
Module 3

The purpose of this module is to enable managers to manage daily execution in line with the strategy, business model and core business dynamics.
Leading
Business II
Module 4

Module 4, teaches managers how to drive and participate in the development of their own business area thorugh cross-organisational and cross-locational collaboration.
Leading
Self
Module 5

The purpose of this module is to enable future people managers to lead by example by getting insights into their strenghts and weaknesses.
Leading
People
Module 6

During this module, people managers receive the tools to act as daily managers and drive and inspire colleagues to perform their best and develop their skills.
Join our company
and help us push the limits of logistics