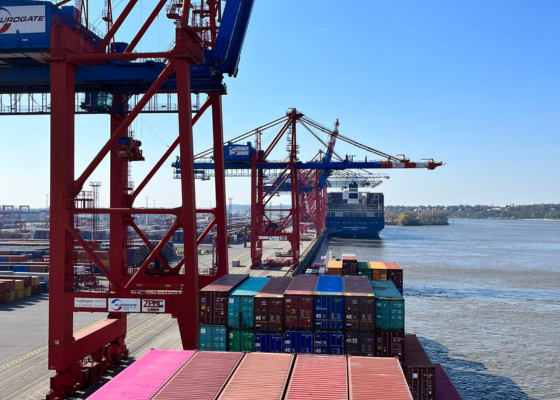 Our Services
Northern Europe
It all began with the foundation of Unifeeder in Denmark, Europe in 1977 and rapidly Unifeeder became the leading logistics company with the largest and best-connected feeder network in Northern Europe. Unifeeder acts as a critical link in the freight value chain, offering deepsea liners the best outport connectivity on the back of the very comprehensive network.
We offer higher frequency, better connectivity, and more flexibility than the deepsea liner's own feeders, and act as a vital link for international container shipping lines by extending the deepsea liner's reach, utilization, and scale economics.
Unifeeder simplifies the complex tasks of choosing and managing supply chains by providing efficient and sustainable transport solutions. By expanding the network, creating innovative solutions and being agile in day-to-day operations, we help our customers concentrate on their core business.
Have a look at our extensive network in Northern Europe:
Where do I go from here?
Still wondering if our Feeder Services are the right solution for your transport needs? Drop us an email and our team will get in touch with you!