Efficient transport solutions and
sustainable supply chains
Services we provide
Unifeeder is an international shipping company, providing
efficient and sustainable logistic services through sea shipping.
Whether you are a local retailer who needs to transport goods
from distribution centers to warehouses, or an
international shipping line, trader, or forwarder looking for
easy access to niche ports all over Europe, Unifeeder acts as
a trade enabler providing you with an optimized solution that
fits your product's needs, budget, and schedule.
At Unifeeder, we have a large and versatile fleet,
ensuring that we can meet various and fluctuating
demands in terms of TEU capacity.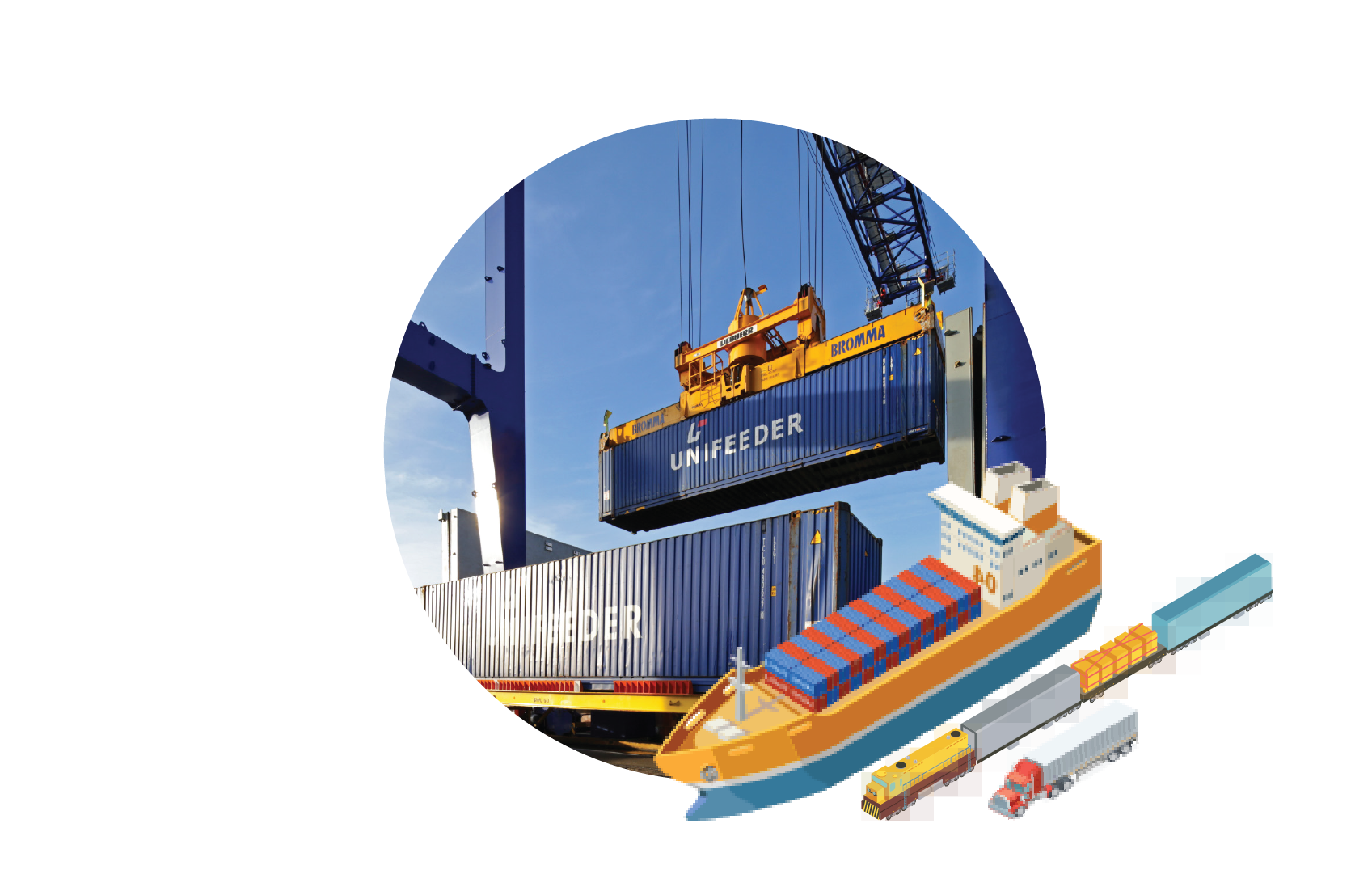 End to end solutions
Multimodal services
Unifeeder provides our European customers with fully, multimodal door-to-door logistic services through road, rail, and sea. All the while, we focus on cost-effectiveness, operational excellence, and sustainable transport solutions.
Multimodal services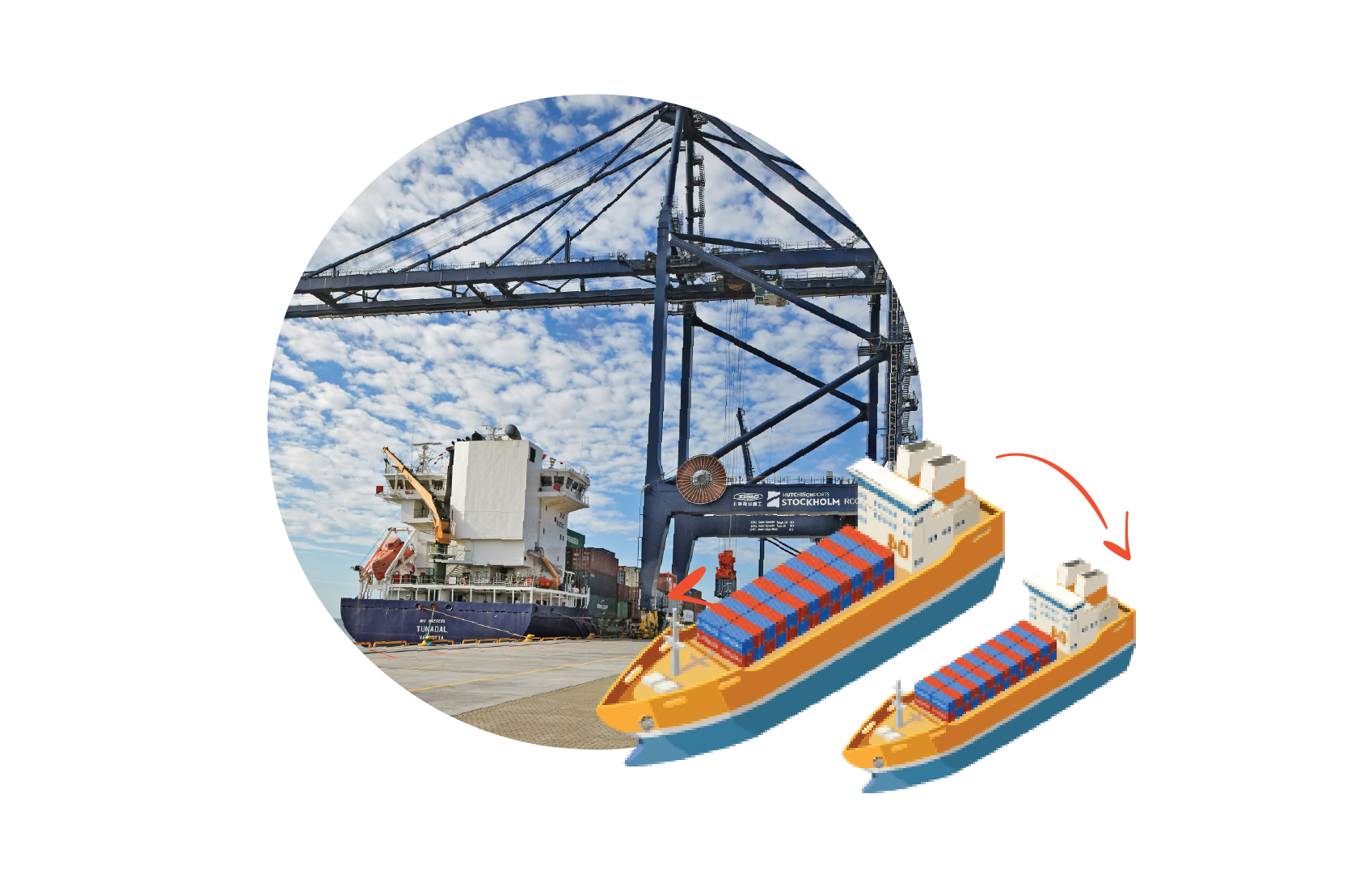 Extension of your network
Feeder services
Much like the airlines, today's cargo business is characterized by hub-and-spoke operations. We transport goods from some of the largest ports in Europe to niche ports all over Europe. We act as a vital link for international container shipping lines by extending the deepsea liner's reach, utilization, and scale economics.
Feeder Services
"We have been able to reduce our transport costs. Moreover, we have been able to achieve an additional CO2 reduction. This, of course, contributes to our goal of accelerating the energy transition."
Ben Mulder, Supply-Chain-Logistics
PVO International
Unifeeder Group is part of DP World Marine Services
To complement its global trade services, DP World provides Marine Services through a wide portfolio of specialist vessels, river barging, chartering, and port services. This has made us a premier marine services provider to governments, businesses, and organizations worldwide.
Feeder
October 19 2022
Adding UAE coastal service
Collaborating with our sister company P&O Maritime Logistics, we are adding a new coastal service for the United Arab Emirates to support key...
---

At Unifeeder we are always open for business. We know that our primary eligibility lies in delivering value and increased competitiveness to our customers. In short, we can deliver efficiency or savings in terms of time, cost or environmental footprint in connection with the overall logistics solution.
Jesper Kristensen
CEO, Unifeeder A/S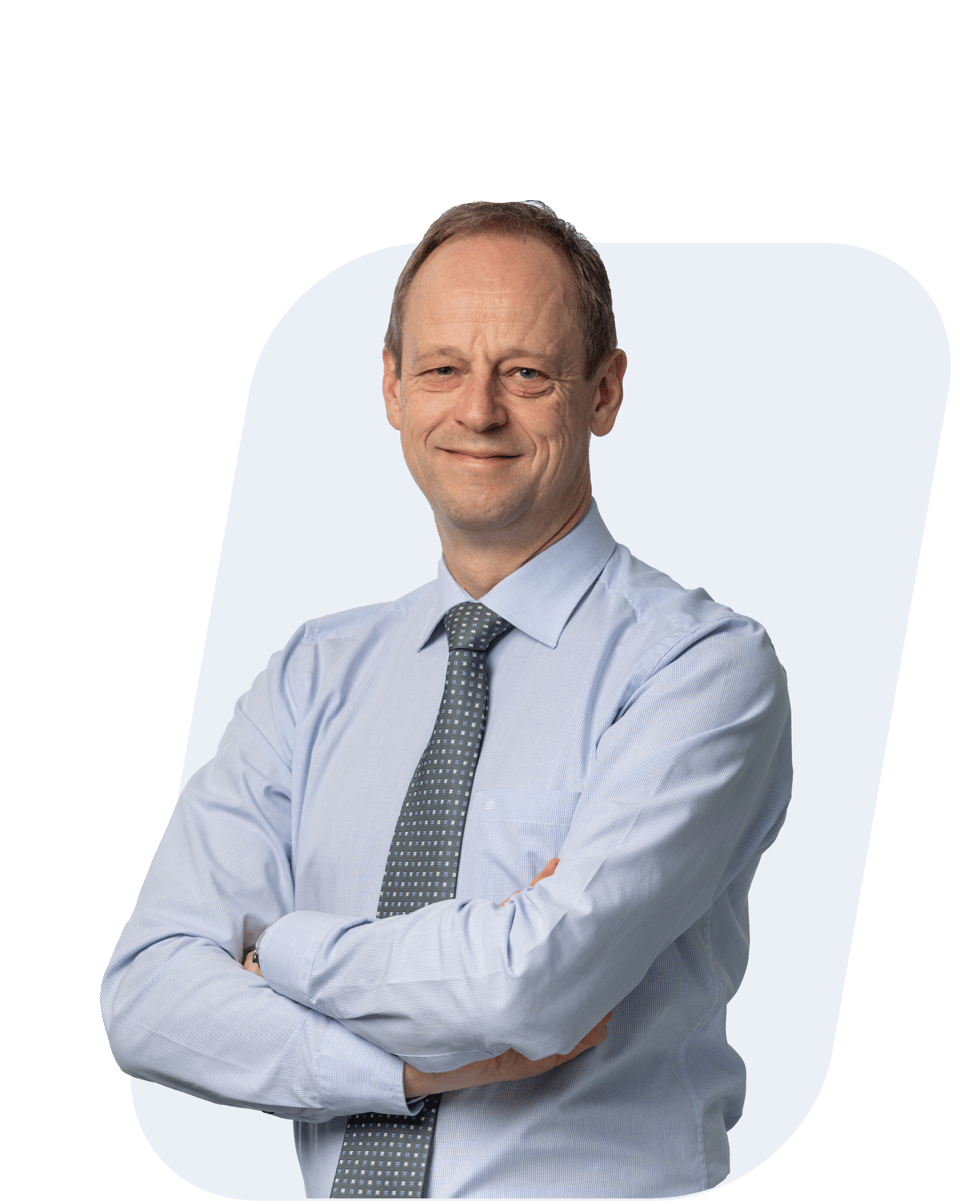 Stay updated
Sign up to receive news and updates