Shortsea Service Information
Unifeeder core services
When receiving a quotation from Unifeeder, everything needed by standard, depending on the agreed terms, to transport your cargo from A to B is included.



Our core services include; Ocean freight, BAF, CAF, Cargo Dues, IMO, Reefer, Arrival Notice, Haulage, THC, and B/L.



In order to deliver precise pricing and smooth implementation, we have below outlined further information and requirements which needs to be discussed in order to create full alignment.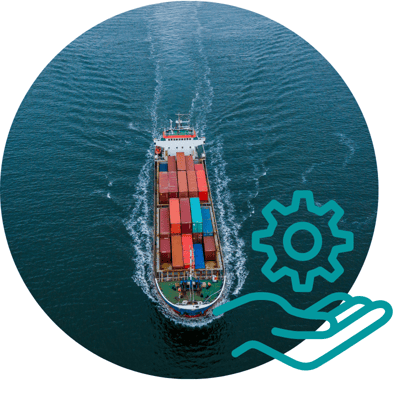 Variable costs related to Unifeeder services
Storage terms: The cost of occupying space at the departing and receiving terminal.

Demurrage/Detention terms: The cost of using Unifeeder containers is included in our pricing as per standard free times according to our tariff.

Waiting time: Free time needed for the loading/unloading procedure must be agreed upon and calculated into our pricing.

Free times for the above-mentioned subjects needs to be agreed upon before entering a cooperation. Anything exceeding the agreed free times will be charged as per Unifeeder standard costs.

Customs:
We need customs status defined, and we need proper documentation in place before launch of cooperation and shipment of cargo.
C-status: Cargo which is wholly obtained or produced in EU, or fully released for free circulation between EU member states.
N-status: Cargo shipped to and from non-EU member states and not complying with the above.
Export: It is exporters responsibility to secure that proper export documentation is issued prior shipment.
Import: It is importers responsibility to secure that proper import documentation is arranged prior cargo delivery.
Export and import services can be procured through Unifeeder.
Unifeeder Standard Finance Terms
We will issue an invoice per booking you place with Unifeeder.

The invoice will be issued 48 hours from vessel departure.

You will receive this invoice as a PDF attachment to the finance-related e-mail address which you informed.

The invoice will clearly state your credit terms, when and where the payment needs to be arranged.

You will receive a monthly Statement of Account to keep track of your open invoices.

Clarification and alignment on all mentioned subjects in this document is a must in order to proceed with your bookings.

Please reach out to your Unifeeder contact if any questions.