Join our Graduate Program
Become an expert of tomorrow and help us push the limits of logistics to the next level.
About the program
Kick-start your career with Unifeeder
Our Graduate program is designed to prepare you for an international career in Unifeeder. We offer you a two-year journey where you will get international experience and the tools required to make a difference for our customers.
We do not know for sure what the future will bring, but after the two years, you will relocate to one of our locations outside Denmark.

Next application intake: Spring 2022
Example of a graduate's journey
During the 24 months, you will have rotations in three different countries, including two rotations at our HQ in Aarhus to ensure that you get full insight into how we run our business and you will become acquainted with:
Individual career plan
We offer you an individual career plan, continued professional development through our Unifeeder Academy, a mentor, a buddy, and highly skilled colleagues. During the program, you will get hands-on experience and international project work experience, and through the Unifeeder Academy, you will get the tools needed to get the Unifeeder values, business model, and DNA under your skin.

We expect you to put an extra effort into learning and making the most of the two years, as you will be settling down at a destination far away from home when the program is completed and carry the Unifeeder corporate spirit, skills, and culture with you.
Annemette Jepsen
COO, Global Business Support
Click Me
Do you qualify?
Your journey begins here
You are ambitious and eager to push the limits of logistics. You are willing to learn, contribute and apply knowledge.
Furthermore, you:
Have recently graduated (or will graduate in the Summer of 2022) with a Master's degree in Supply Chain Management, International Business or similar or with a Bachelor's degree in International Shipping and Trade
Speak and write Danish and English fluently
Are ready to live and work internationally
Have international experience outside your home country (work, study or project abroad)
Are 100 % mobile to pursue a further career abroad
If you can check off the above points, then we cannot wait to hear from you!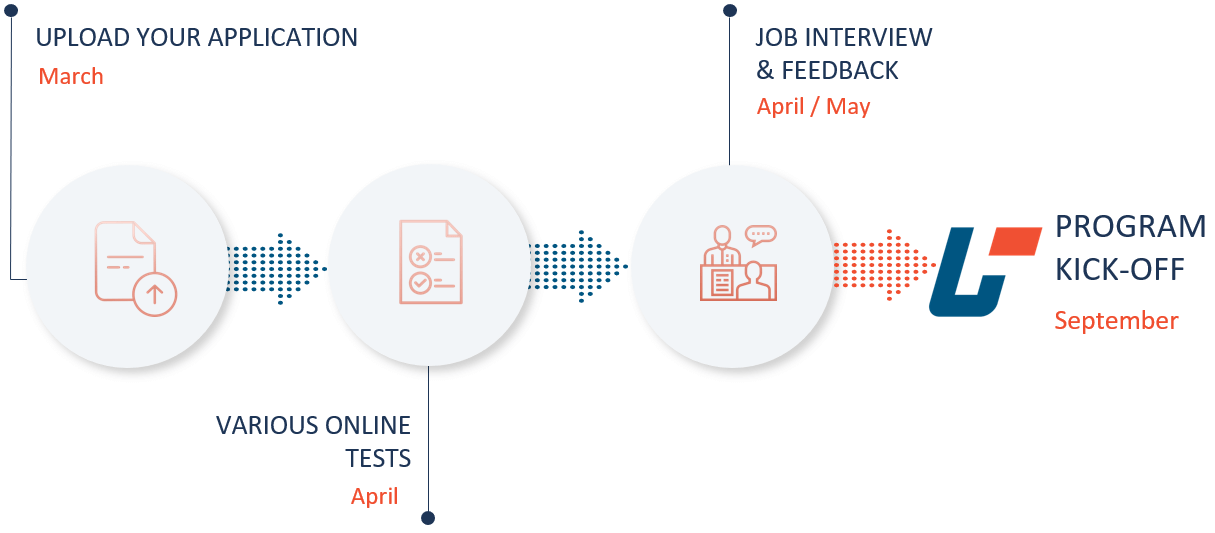 Your application
Your journey begins here
Your application should contain:
CV
Cover letter
Academical records
Please upload your application in English.
Apply now