40 years of experience in delivering excellent transport solutions
In March 1977 the founders of Unifeeder, Peter Bohnsen, and Tonny D. Paulsen, turned their strong faith in the feeder concept into reality by chartering a vessel capable of carrying the equivalent of 100 20' containers. With their well-rounded background in shipping and international transportation, the two Danes laid the foundation for what would become a wide business platform. Today Unifeeder is a provider of the biggest and best-connected Feeder & Shortsea network in Europe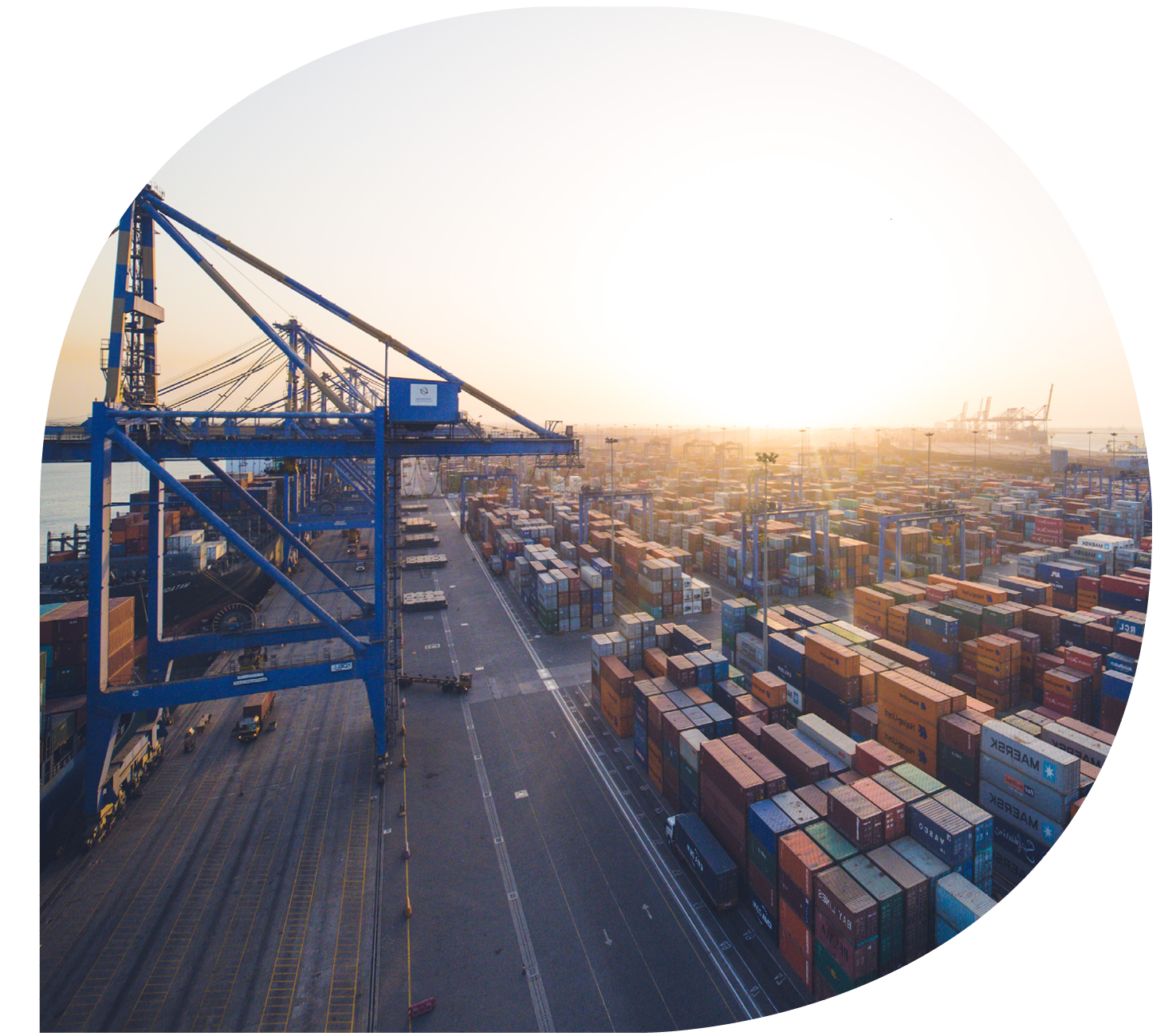 The Unifeeder Group has been acquired by DP World in 2018. DP World is the leading enabler of global trade and an integrated supplier to numerous supply chains, who operate multiple yet related businesses – from marine and inland terminals, maritime services, logistics and ancillary services to technology-driven trade solutions.
Read more
Unifeeder has set demanding goals to reach by 2025
Vision for Feeder services
To be preferred partner and largest feeder operator in Europe
Our objectives are to build on our leading market position and expand the market share in our existing territories, enlarge the contents of our products and grow into new geographies.
We will achieve this by focusing on our core competencies of providing our customers with unrivaled service, frequency, reliability, and innovative solutions.
Vision for Shortsea services
To be a leading European intermodal service provider
To grow our door-to-door business through continued land-to-sea conversion of intra-European transportation and extend our service delivery with increased multimodality.
We will achieve this by increasing the market awareness of the competitiveness of an environmentally friendly and safe shortsea transport vis-à-vis road haulage and rail.
Our History
Building on a successful past
1977
First offices established in Aarhus and Copenhagen
1978
Unifeeder expands with calls at Oslo and other ports in the Oslo Fjord
1981
Unifeeder establishes a feeder service to and from Finland
1985
New department for European Shortsea traffic
1985
Turnover passes the 200,000 TEU mark
1986
Establishment of Unifeeder Norway AS
1992
Establishment of Unifeeder Sweden AB
1993
Establishment of Unifeeder Finland Oy
1995
Turnover passes the 500,000 TEU mark
1998
St Petersburg and Tallinn added to the network
1999
Opening of Unifeeder Germany GmbH
2003
Turnover passes the 1M TEU mark
2005
Opening of Unifeeder Sweden AB in Helsingborg
2007
Montagu Private Equity acquires Unifeeder
2008
Zeebruge is added to the trade area
2011
Unifeeder establishes own UK office
2012
Feeder services in the Mediterranean
2012
Unifeeder acquires Feederlink
2013
Nordic Capital acquires Unifeeder
2013
Unifeeder acquires United Feeder services
2014
Danica Pension acquires a minority shareholding
2015
Unifeeder acquires Tschudi Line
2016
Region Scandinavia is established in CPH
2017
Region Central Europe established in Hamburg
2017
Region Eastern Europe established in Gdynia
2018
DP World acquires Unifeeder
2019
Unifeeder acquires Feedertech