Convert from road to sea
Lower your company's CO2 emission by up to 60%
As a key player in global and regional supply chains, we recognise our environmental responsibilities and are committed to contributing to the reduction of local, national & global emission. Our sustainability agenda is focused on finding alternative fuels and converting Intra-European transportations from road to sea.
When it comes to key factors such as safety, consistency, emissions and cost, multimodal transport is a highly competitive alternative to conventional road transport.
Calculate your CO2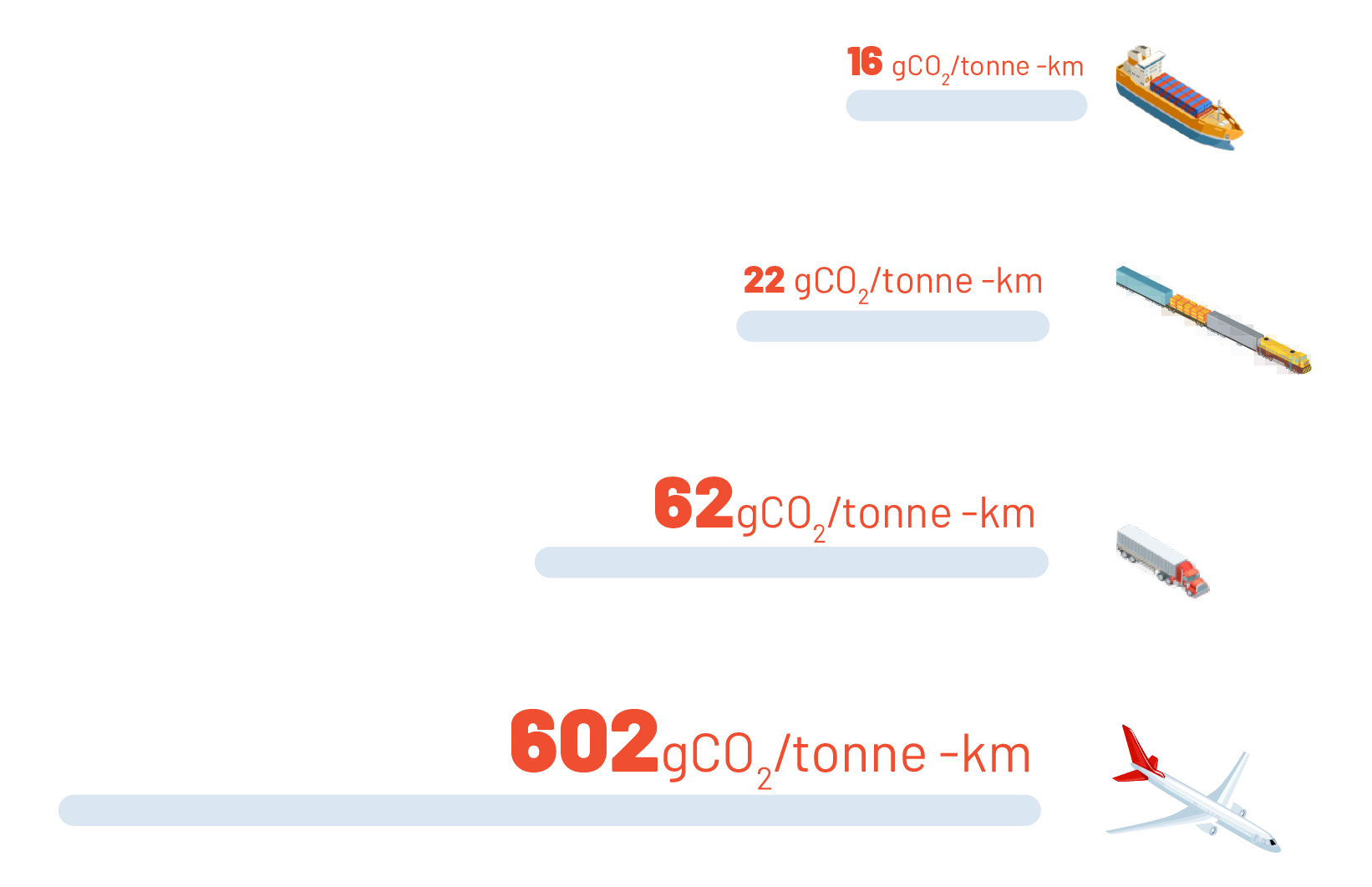 Choose the green alternative
Choosing the most carbon-efficient mode may be the most impactful decision you can make in terms of carbon reduction. There is a significant difference in cost and carbon output between transport modes – air, waterways, rail, and road.
Shipping containers by sea provides a greener alternative to conventional, overland transport with significantly smaller CO2 emissions per tonne/kilometer carried. Thus, multimodal transport can contribute tremendously to reducing the carbon footprint of European transportation.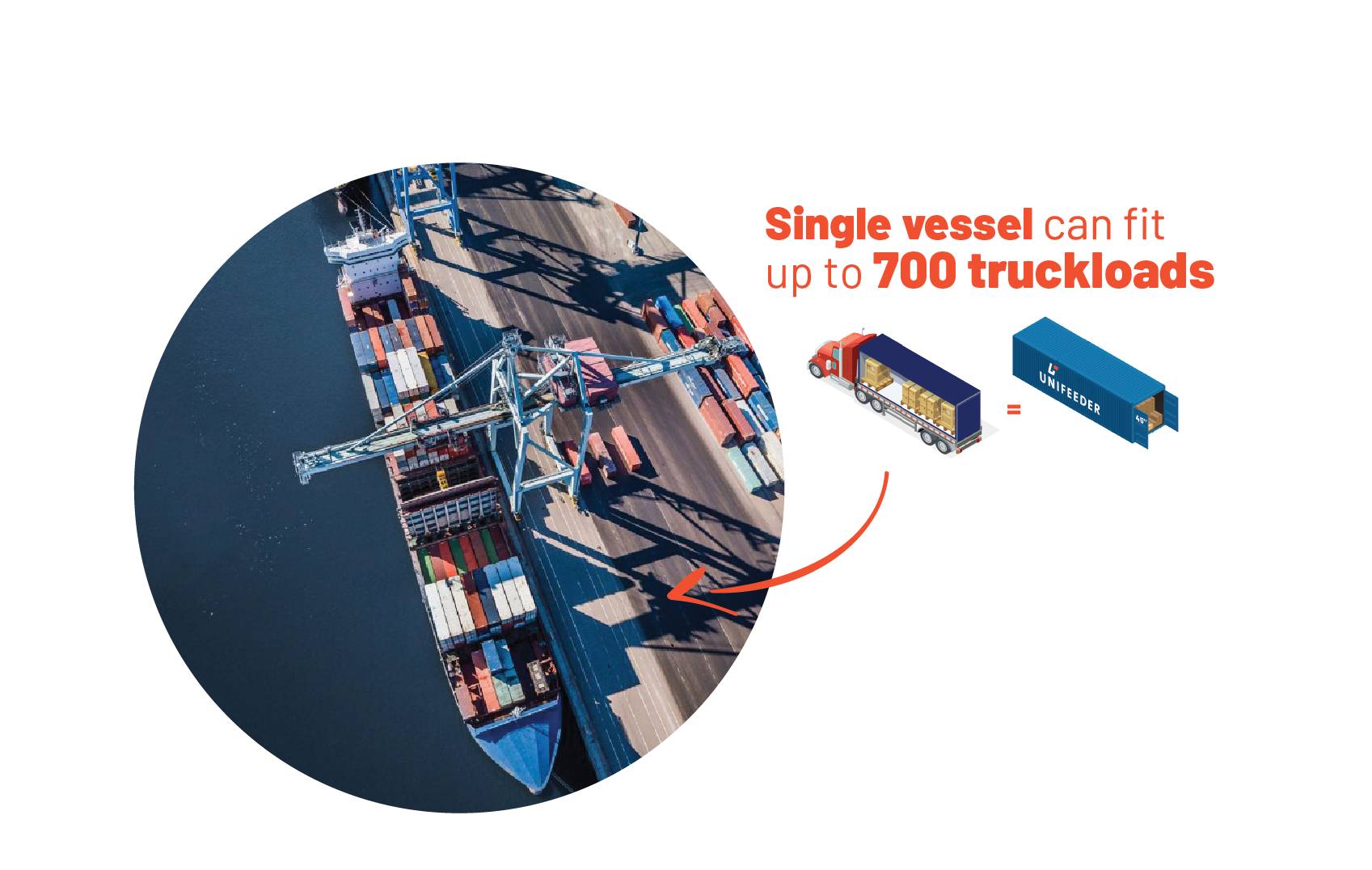 Collaborate and Scale
The biggest breakthroughs in freight efficiency will come, not from the collective efforts of individual companies working separately, but from companies working together to ship the same volume of freight in fewer, fuller loads.
Moreover, large-scale operations, sharing space on the vessel/rail with other customers, and efficient utilization of network ensures highly competitive prices while creating more sustainable solutions. That is why working with a partner who can offer scalability while finding the best combination of sea, rail and road can be the most impactful decision you can make to get a greener supply chain.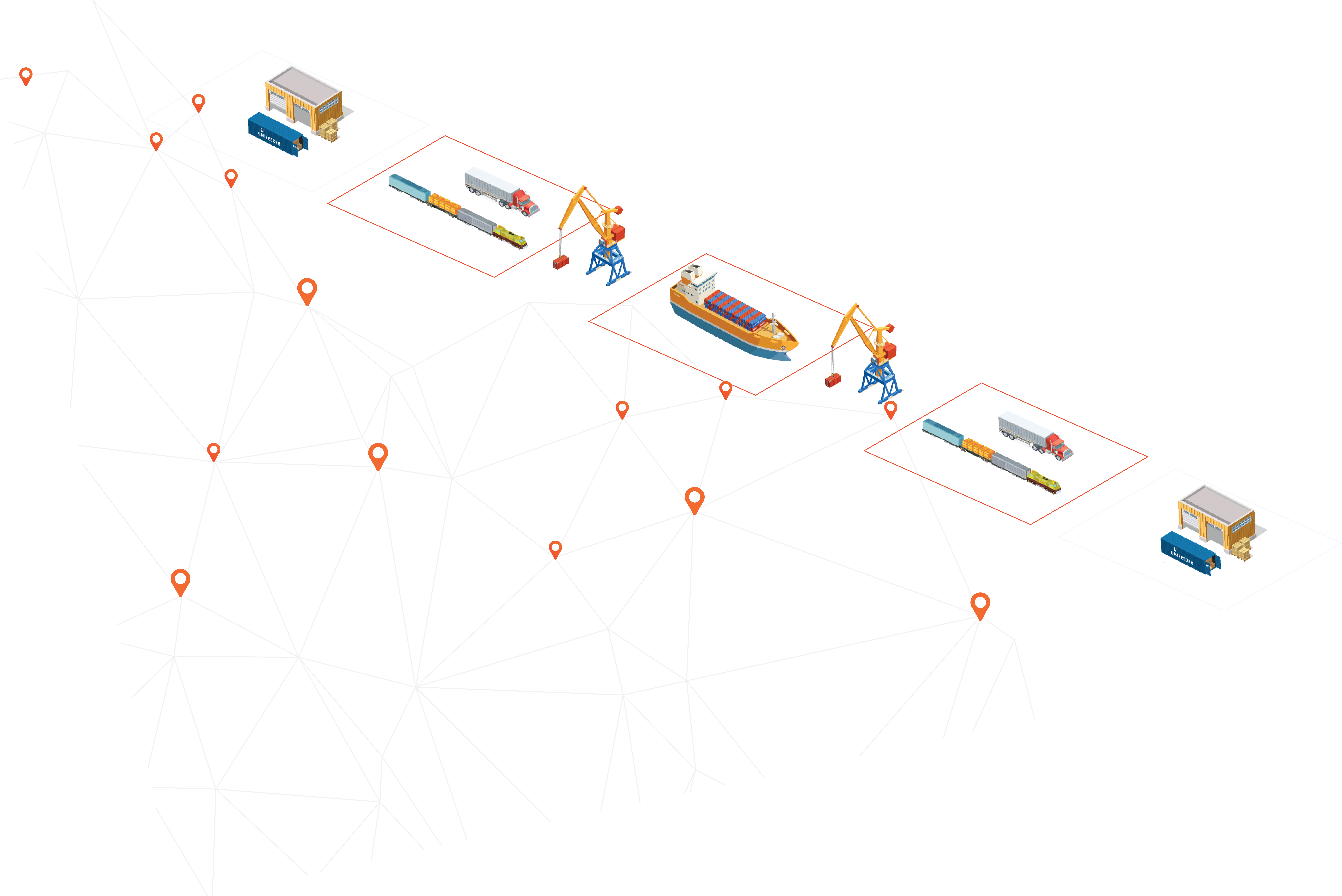 Measure and Identify
Redesigning your whole supply chain can be difficult, that is why you should start by calculating your carbon emissions on each link and determine where you are producing the most emissions.
Based on 40 years of experience in providing logistics solutions, Unifeeder has developed a calculator which shows emissions of your door-to-door route with traditional trucking and compares it to multimodal solutions.
Your greener and optimized supply chain starts here