Reduce CO2 Emissions
A sustainable alternative
As a key player in global and regional supply chains, we recognise our environmental responsibilities and are committed to contributing to the reduction of local, national & global emission.
One vessels remove as much as 800 trucks from the European roads. Therefore, by choosing shortsea, you can make a valuable contribution to less congestion, fewer emissions and less risk of traffic accidents on the European roads.
Calculate your CO2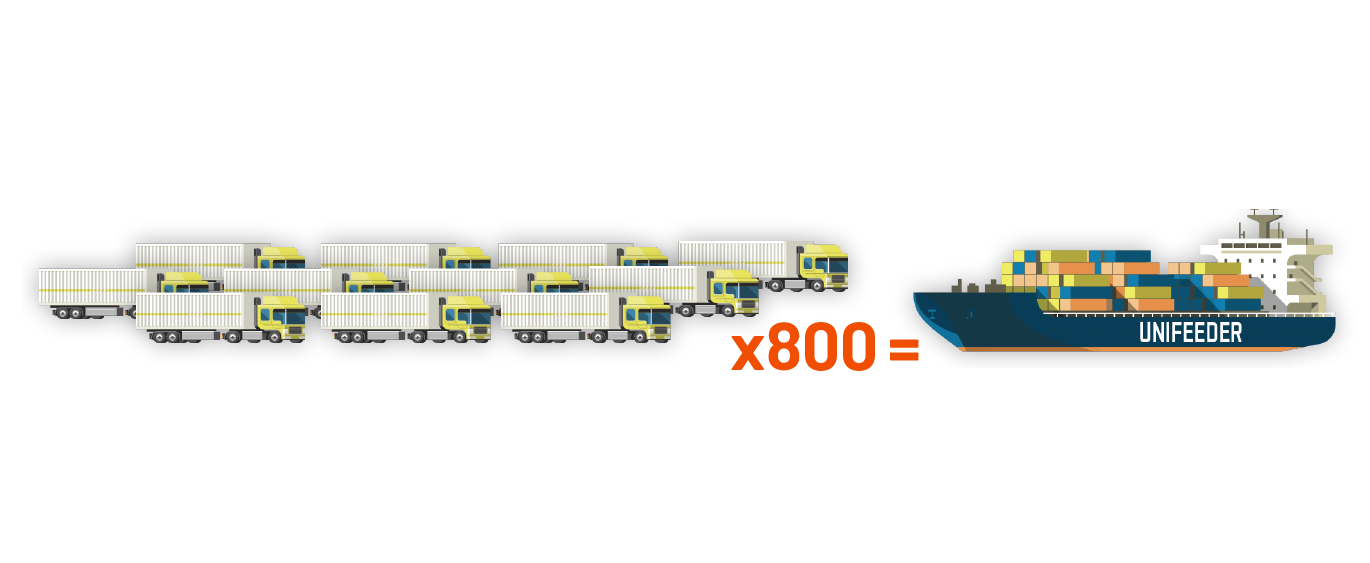 Reduce Emission
Choose the green corridor at sea
Shipping containers by sea provides a greener alternative to conventional, inland transport with significantly smaller CO2 emissions per tonne/kilometre carried.
With the right solutions, shipping with shortsea can contribute tremendously to reducing the carbon footprint of European transportation.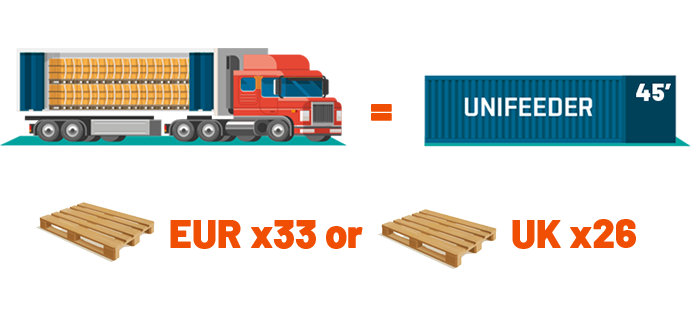 Scalable Equipment
With the right equipment you can transport more with less
We lease a wide variety of containers for intermodal transportation. Our main goal is to supply customers with quality equipment.
A
45"
container offers the possibility of transporting more with less and it can be switched effortlessly between rail, road and water transport. Thanks to its euro corner castings, the 45" container can reach the maximum content and payload.
Optimised supply chain starts here and now
Shortsea in your organisation