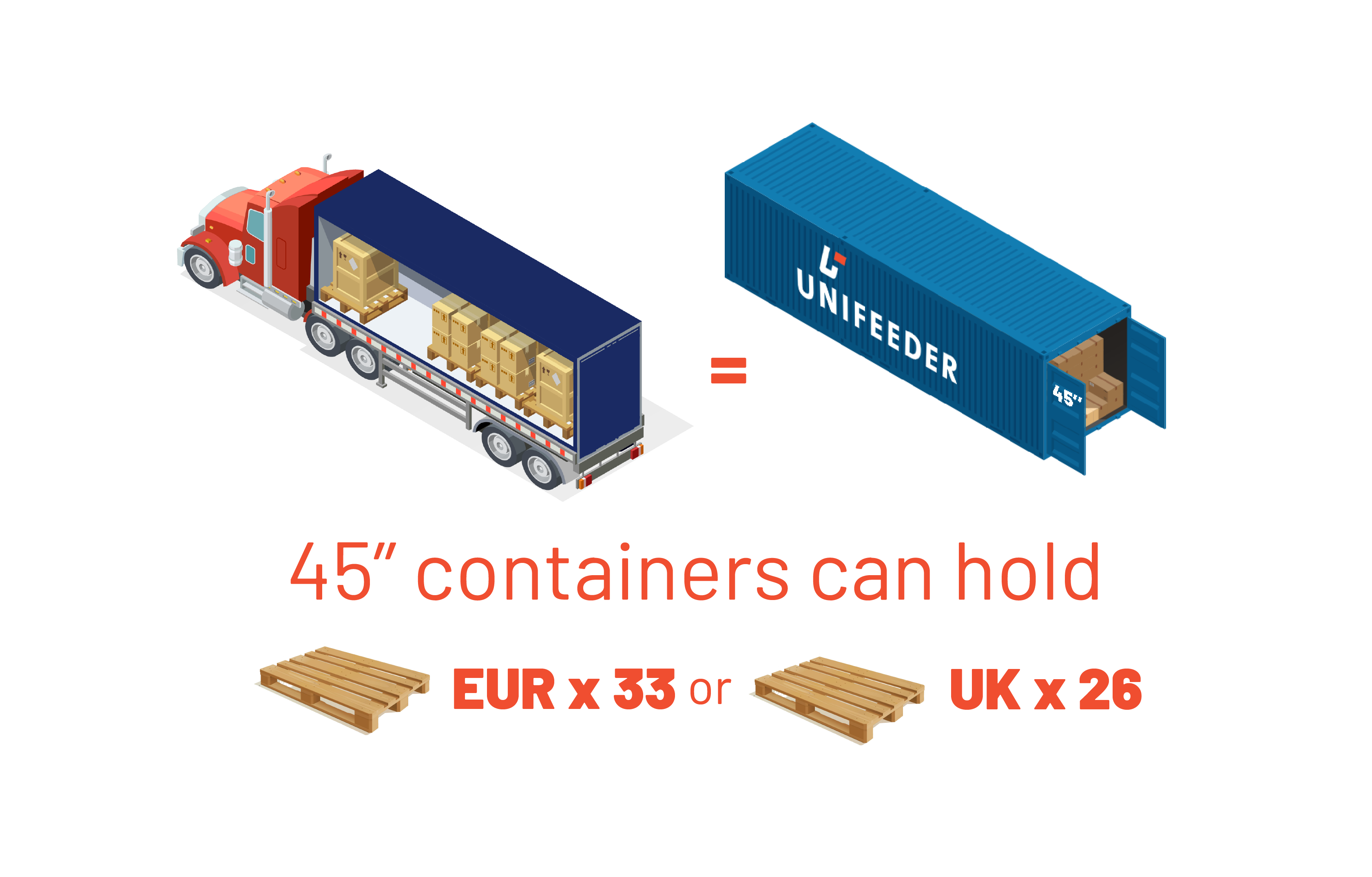 Business as usual
Still considering if shortsea is the way for you to ship?
Geographically, our market stretches from Ireland in the west to Russia in the east, and from south of the Alps to the Norwegian fjords. Since shortsea transport can replace or complement traditional transport modes, especially trucking the market potential for our door-to-door offering is substantial.
Our 45' container offers the possibility of transporting more with fewer movements, and it can be switched effortlessly between rail, road and water transport, making the switching costs as low as possible.
Explore our equipment
Where do I go from here?
Still wondering if Multimodal Transport is the right solution for your supply chain? You are always welcome to request a non-binding quote or contact one of our Multimodal Experts for more information about a custom solution for your setup.