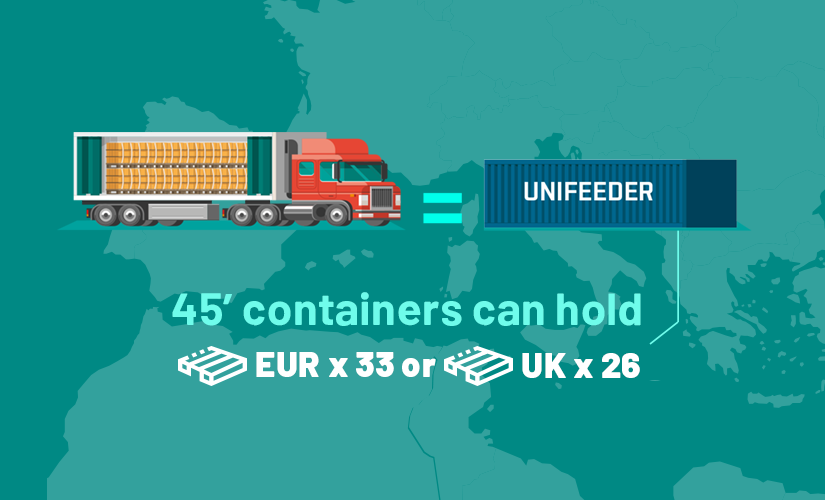 Intermodal containers
Perfect transport solutions for almost any kind of cargo
We lease a wide variety of containers for intermodal transportation. Our main goal is to supply customers with quality equipment. Most of the containers leased by us are standard containers in 20ft and 40ft sizes.
There is, however, no restriction concerning the types of containers as we handle all varieties. For instance, we offer unique 45ft sizes that can carry large volumes at low rate.
Our network
At Unifeeder we care about efficiency
45' containers
A 45' container offers the possibility of transporting more with fewer movements, and it can be switched effortlessly between rail, road and water transport. This container is the intermodal transport unit par excellence.
Even within different modalities, the 45' container has unprecedented benefits and applications. Thanks to its euro corner castings, the 45' container can reach the maximum content and payload.