Scalable Capacity
We make sure capacity is available when you need it
At Unifeeder we are able to scale the capacity up and down based on cargo flows, which means that you don't need to worry about capacity or whether your cargo will be moved.
Thanks to our extensive network of ports and more sailings we can help you to cope with last-minute orders, changes or delays by adding or rerouting cargo on an as-needed basis. Whether you face market-related or seasonal fluctuations, we will work with you, adjusting capacity to the best of our ability.
Every vessel takes as much as 800 truckloads on board and our 45' containers hold exactly the same amount of cargo as traditional truck 33 EU pallets or 26 UK pallets.
Explore our Equipment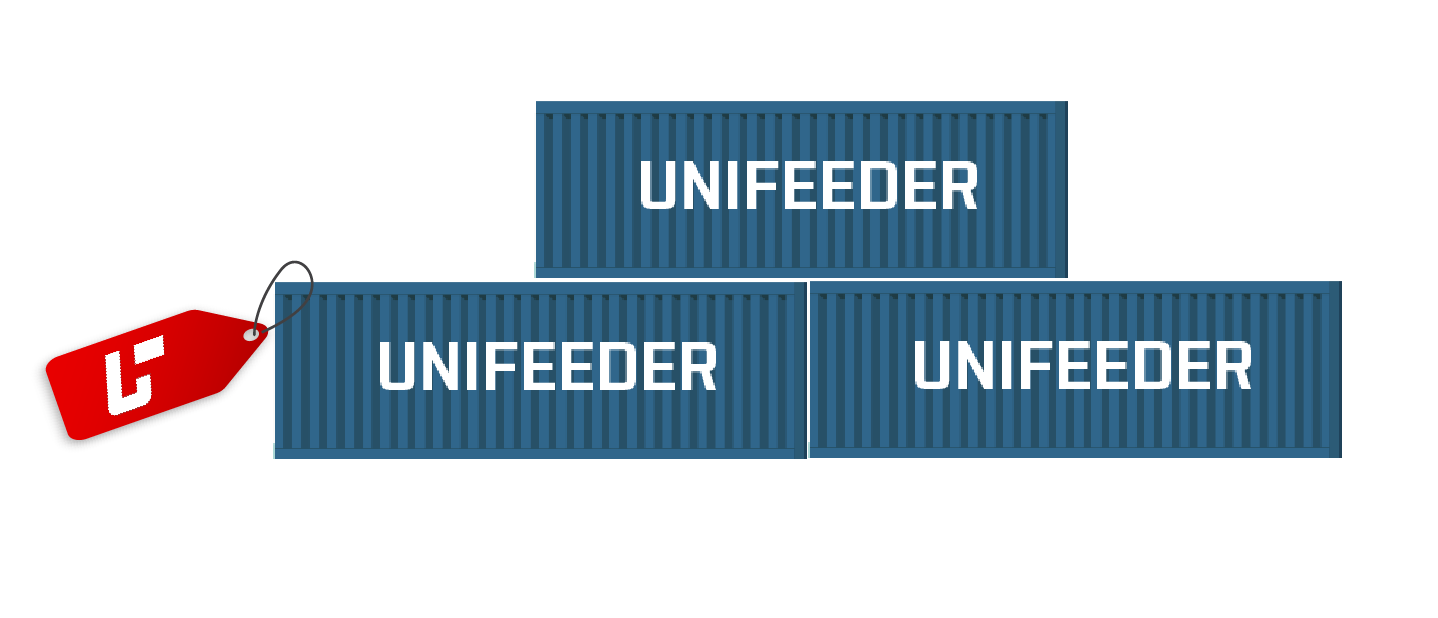 Reduce loss due to theft or damage
Transport in sealed, steal containers
Most of our transport distances are conducted by sea, where cargo is far better protected being safely stored on a vessel than on a trailer at a congested, and easy to access highway. We also transport your cargo in sealed, modern steel containers from door-to-door without any handling of the cargo in between.
Thereby you can reduce the risk of the loss coming from theft or damage.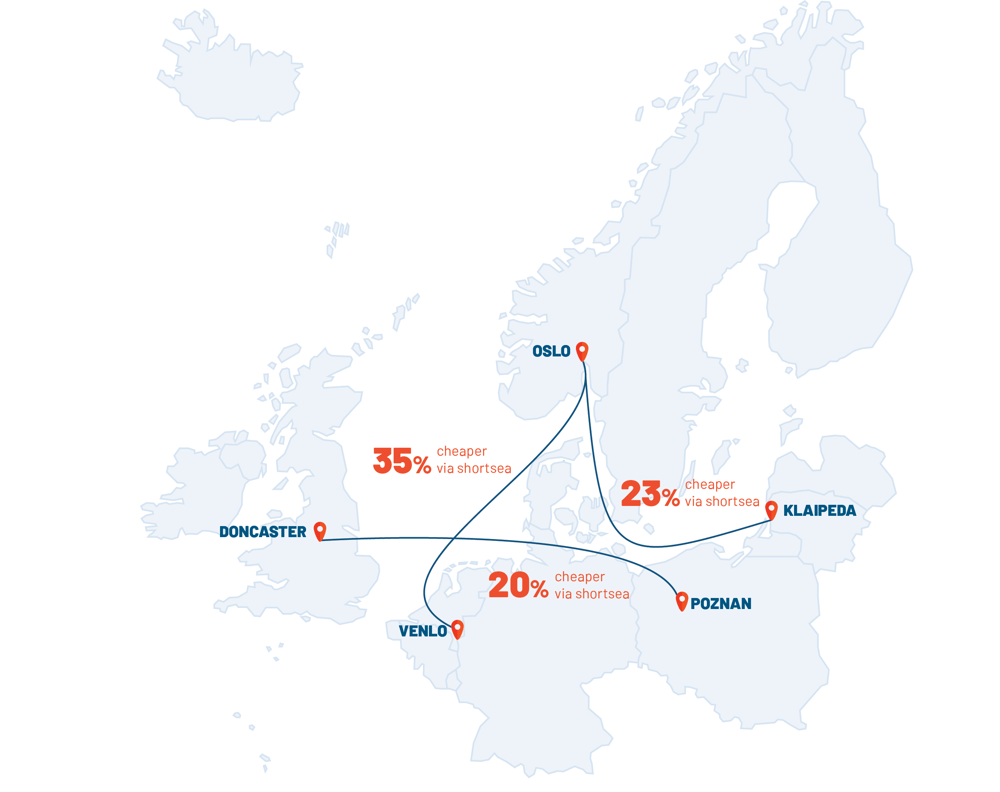 Competitive pricing
For customised door-to-door solutions
Multimodal transport is a cost-effective alternative to traditional road transport with little to no price fluctuations. Large-scale operations and efficient utilisation of our network enable us to offer our customers highly competitive prices while creating customised door-to-door solutions.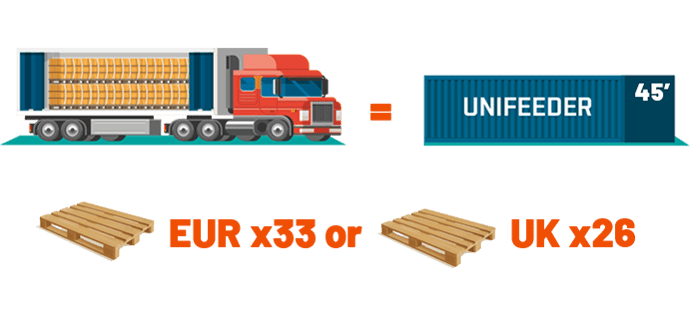 Business as usual
We care about efficiency
We lease a wide variety of containers for intermodal transportation. Our main goal is to supply customers with quality equipment.
A
45"
container offers the possibility of transporting more with less and it can be switched effortlessly between rail, road and water transport. Thanks to its euro corner castings, the 45" container can reach the maximum content and payload.
Optimised supply chain starts here and now
Shortsea in your organisation