Customer Service Specialist
Copenhagen, Denmark
Click here to read the job post in Danish
Are you a solution oriented individual, who enjoys building great customer relations? Our colleague is moving on internally and will take up new challenges in the Unifeeder Group, therefore we are looking for our new colleague to join our Customer Service team in Copenhagen.
Our aim is to deliver best-in-class Customer Service and to be our customers preferred feeder operator in Scandinavia. Your role in this will be to efficiently and proactively take care of our customers, and their cargo moving in and out of Scandinavia.
What we offer
As the Unifeeder family consists of approximately 1100 employees with backgrounds from +20 nationalities, you will be joining a highly inclusive workplace that embraces the diversity of backgrounds and perspectives. You will have colleagues all over the world, who are just a phone call away.
In the day-to-day, you will be working out of our Copenhagen office. Here you will be a part of a team of 14 colleagues, working closely together to ensure a constant focus on customer service quality, and simultaneously striving for optimal utilization of our vessel capacity to achieve our ambitious goals of servicing our customers best possible.
We have an informal tone at the office and get together outside working hours via our Culture Club. A few days a week, it is possible to work remote, while you will also be visiting your customers and other Unifeeder offices from time to time.
Your areas of responsibility
Proactive customer service and booking management in day-to-day cargo execution.
Day-to-day contact with our Scandinavian customers and customer visits.
Actively seek good customer relations, living our company values.
Focus on keeping deadlines, always with an eye on details securing best in class service delivery while keeping cost impact of decisions in sight.
Be part of driving continuous improvement, in the department and across the business seeking constant improvements in everything we do.
Who are you?
We imagine that you have a few years of experience in the container shipping industry. You find it exciting to work in an ever-changing environment at a high pace, where our customers' needs, productivity, and optimization are to be combined. You enjoy building relationships and are a good communicator.
Furthermore, we hope that you:
You respect deadlines and have a sense of urgency and quality.
You are motivated by achieving results and deliver best in class performance.
You speak at least one of the Scandinavian languages as well as English fluently.
You hold a drivers license (B / car).
Are you our new colleague?
Apply online by clicking the "Apply now" button below as soon as possible and no later than 15.10.2023. We will conduct interviews and hire as soon as we have the right match.
If you have any questions, please contact Area Feeder & Network Manager, Ebbe Bisgaard at
ebb@unifeeder.com or +45 22108819.
Customer Service Specialist
København
Er du løsningsorienteret som person, der nyder at opbygge stærke kundrelationer? Da vores kollega har fået en ny rolle i Unifeeder Group, leder vi efter en ny kollega til vores Customer Service team i København, der dækker vores Feeder-forretning i Danmark, Sverige og Norge.
Vores mål er at levere den bedste Customer Service og være vores kunders foretrukne feeder operatør i Skandinavien. Din rolle er proaktivt at tage dig af vores kunder og deres last , og i fællesskab skabe gode løsninger for en optimal daglig forretning.
Din nye hverdag
I Unifeeder er vi på verdensplan ca 1100 medarbejdere med baggrunde fra +20 nationaliteter. Du værdsætter diversiteten med kollegaer med forskellige baggrunde og perspektiver, og du er en inkluderende kollega, der blot er et telefonopkald væk fra hele verden.
Du møder ind på vores kontor i Vibenhuset på Østerbro i København. Her er du en del af et team på 14 kollegaer, som arbejder tæt sammen for at sikre konstant fokus på kundeservicekvalitet og optimal udnyttelse af vores skibskapacitet. Sammen arbejder vi for at opnå vores ambitiøse mål om at levere den bedste service til vores kunder både på telefon og hos kunden, hvorfor der påregnes en smule rejseaktivitet i løbet af året.


På kontoret er vi uformelle og vi værdsætter at mødes udenfor arbejdstiden igennem vores Kultur Klub.
Dine ansvarsområder vil være
Proaktiv kundeservice og booking management i den daglige cargo execution.
Daglig kontakt med vores Skandinaviske kunder på telefon og mail.
Opbygge gode kunderelationer, som repræsenterer Unifeeder's værdier.
Fokus på at overholde deadlines, med øje for detaljerne og sikre vi leverer den bedste service samtidig med at vi er opmærksomme på omkostninger.
Være med til at drive kontinuerlig optimering, både i afdelingen og på tværs af forretningen, hvor vi konstant søger forbedringer, i alt vi gør.


Hvem er du?
Vi forestiller os, at du har erfaring fra shipping- eller transportbranchen. Du trives med at arbejde i et højt tempo i et foranderligt miljø, hvor kundernes behov, produktivitet samt optimering altid er i fokus. Du kan lide at opbygge og vedligeholde relationer og er god til at kommunikere.
Derudover, ser vi gerne at du
Har respekt for deadlines og en sans for detaljer og kvalitet.
Motiveres af at opnå resultater.
Taler mindst ét af de Skandinaviske sprog samt Engelsk flydende.
Har kørekort (B / personbil).
Er du vores nye kollega?
Send dit CV og ansøgning via "Apply now"-knappen hurtigst muligt, dog inden d. 15. Oktober. Vi afholder interviews løbende, og ansætter når vi har fundet det rette match til stillingen.
Hvis du har spørgsmål, er du velkommen til at kontakte Area Manager - Feeder & Network, Scandinavia Ebbe Bisgaard på ebb@unifeeder.com eller +45 22108819.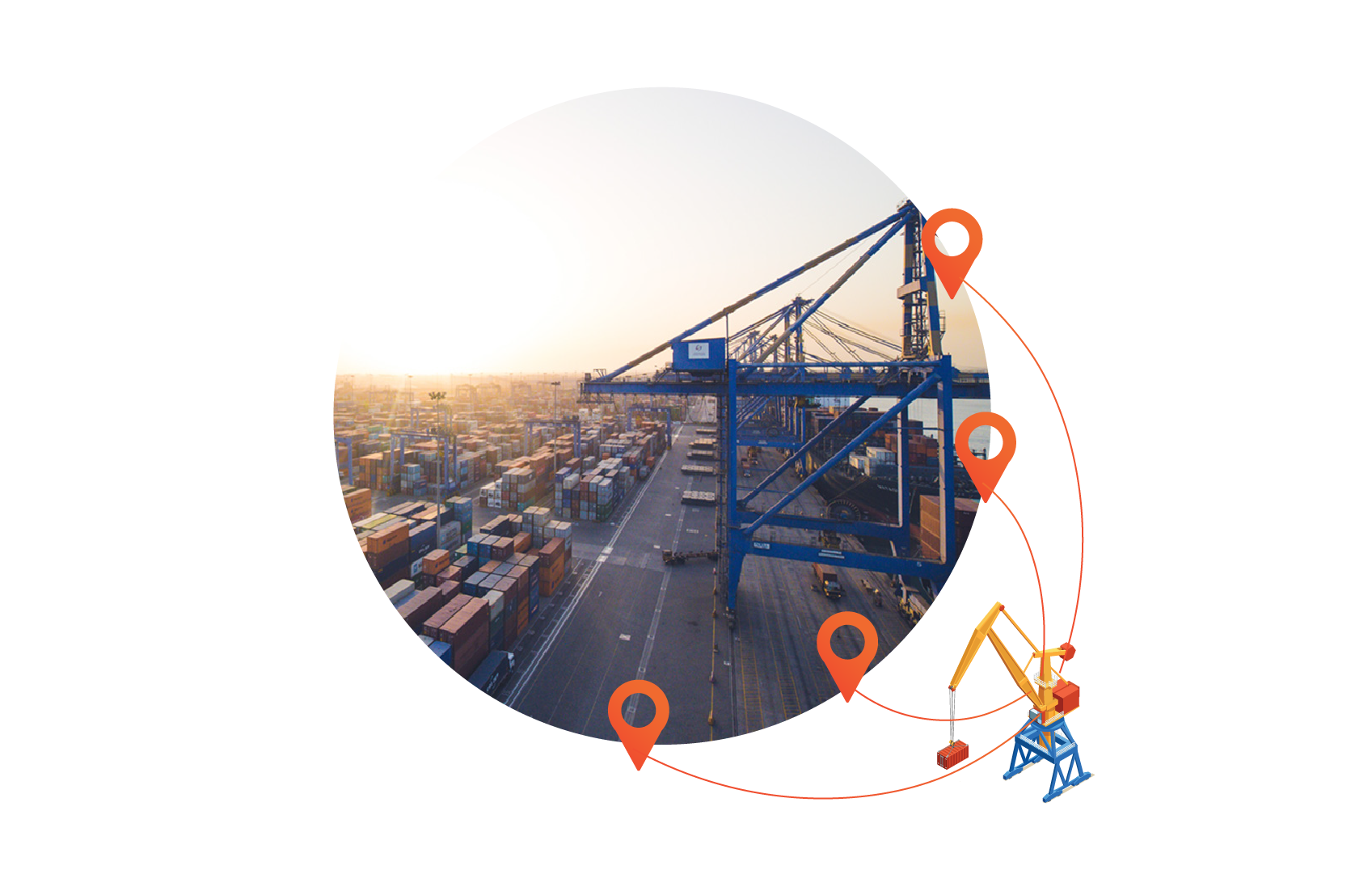 About Unifeeder
Innovative Logistics Solutions
Unifeeder Group is a dynamic logistics company, covering Europe, Africa & Asia. We operate more than 150 vessels and make the way for +5,5 Mio. containers every year. Unifeeder simplifies the complex tasks of choosing and managing supply chains by providing efficient and sustainable transport solutions. By expanding the network, coming up with innovative solutions and being agile in day-to-day operations, we enable our customers to concentrate on their core business while we make their cargo flow. As a key player in global and regional supply chains, we recognize our environmental responsibilities and are committed to contributing to the reduction of local, national and global emissions.
Read more