Cargo Execution & Customer Service Coordinator
Copenhagen
Job description
We are looking for our new colleague, so come join Unifeeder' s Cargo Execution & Customer Service team in Copenhagen covering our feeder business in Denmark, Sweden and Norway.
Our aim is to deliver best in class Cargo Execution & Customer Service and to be our customers preferred feeder operator in Scandinavia. Your role in this will be to efficiently and proactive take care of our customers and their cargo moving in/out of Scandinavia.
You will be part of an agile and high performing team, ensuring a constant focus on customer service quality, and simultaneously striving for optimal utilization of our vessel capacity to achieve our ambitious goals of servicing our customers best possible.
Our daily operation is complex and moving at a high pace, serving our customers with import and export via 40+ port calls per week. Therefore, you must find it exciting to work in an ever-changing environment, where our customer needs, productivity, optimization and proactive decision making are to be combined.
Areas of responsibility
Proactive customer service and booking management in day-to-day cargo execution, ensuring best in class customer service and capacity utilization
Focused on keeping deadlines, always with an eye on details securing best in class service delivery
Keep cost impact of decisions in sight
Be part of driving continuous improvement, in the department and across the business seeking constant improvements in everything we do
Actively seek good customer relations, living our company values
Profile:
Min. 3 years of experience from forwarding or container shipping industry.
You have experience from working with customer service or operations.
You are seeking solution orientated dialog with your customers today.
You can work at high pace, and keep you head clear under challenging conditions.
You respect deadlines and have a sense of urgency and quality.
You are ready to challenge and change a process to optimize and create improvement.
You are motivated by achieving results and deliver best in class performance service vise and operationally.
You speak at least one of the Scandinavia languages as well as English fluently.


Read more about your future workplace on www.unifeeder.com.
About Unifeeder Group:
The Unifeeder Group is an integrated logistics company with the most comprehensive and best-connected feeder network and rapidly growing shortsea business in Europe, the Middle East, the wider Indian Subcontinent and Asia region with connectivity to more than 150 ports.
As a key player in global and regional supply chains, Unifeeder Group plays a critical role as a facilitator of integrated supply chains, by providing efficient and sustainable transport solutions.
By expanding the network, coming up with innovative solutions, and being agile in day-to-day operations, Unifeeder Group continues to support customers to concentrate on their core business in an ever more competitive and integrated world.
Our Shortsea Services provide our European customers with fully multimodal door-to-door solutions, combining seaborne transportation with road and/or rail. When intra-European cargo is carried from door to door, seaborne transport is combined with rail and/or road into an integrated multimodal transport solution that optimizes the whole supply chain rather than each individual link.
Are you our new colleague?
Apply online by clicking "apply here" as soon as possible and no later than 20.04.2021. We will conduct interviews and hire as soon as we have the right match.
If you have any questions please contact Area Manager – Feeder & Network, Scandinavia, Ebbe Bisgaard at
ebb@unifeeder.com or +45 22108819.
We look forward to hearing from you.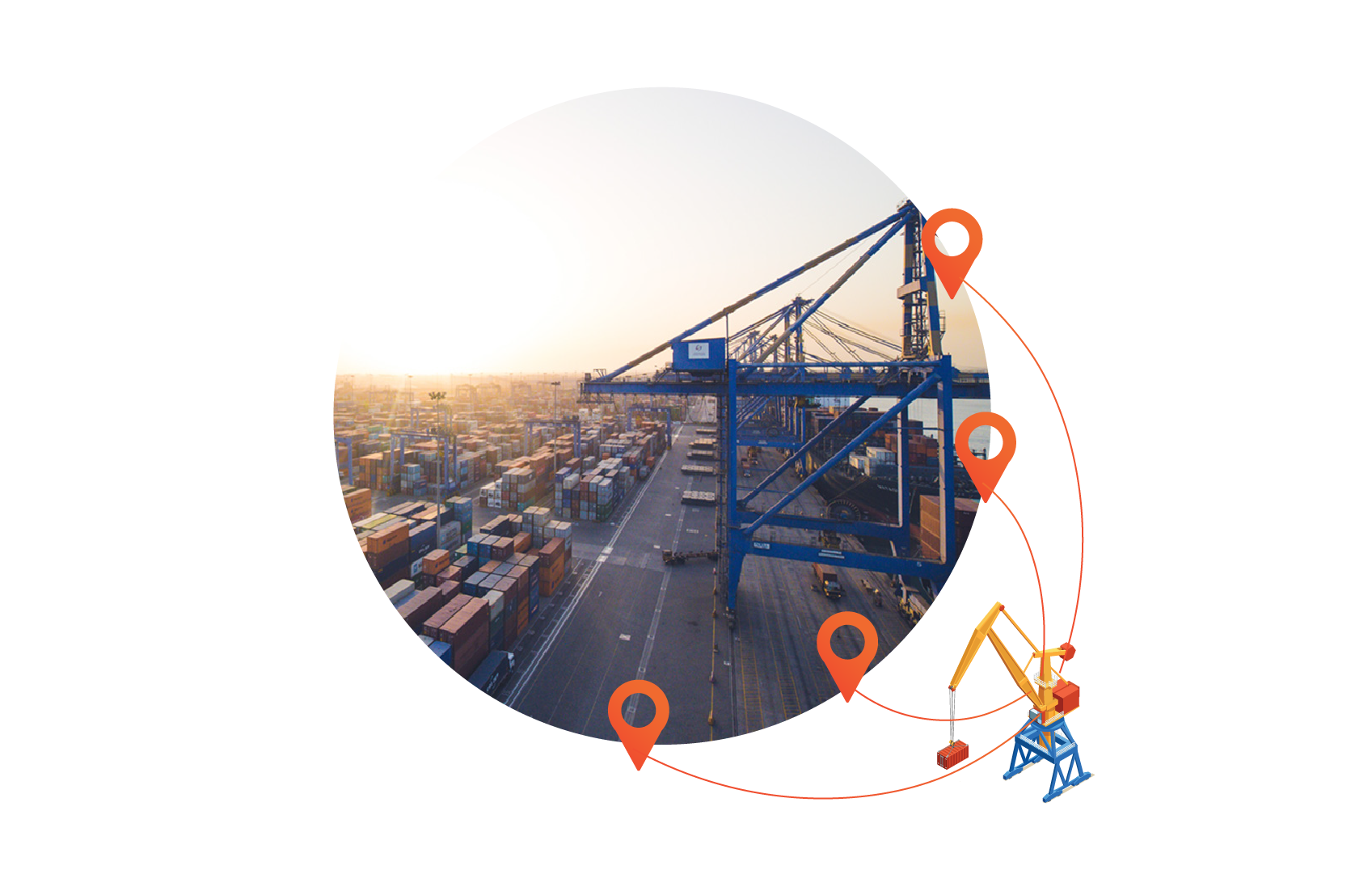 About Unifeeder
Innovative Logistics Solutions
Unifeeder is a dynamic logistics company with one of the largest and best-connected Feeder and Shortsea networks in Europe, the Mediterranean, North Africa, Asia, the Middle East and the Indian Subcontinent. With a total group turnover of approximately 7 billion DKK and connectivity to well above 150 ports, Unifeeder simplifies the complex tasks of choosing and managing supply chains by providing efficient and sustainable transport solutions. Unifeeder group headquarter is based in Aarhus, Denmark.
Read more