Business Support Assistant, Container Services
Aarhus, Denmark
Click here to read the job post in Danish
Are you an administrative profile, with a background in finance or sales administration? Do you dream of a career in a large, dynamic company? Then we would like to hear from you!
At P&O Ferrymasters, we are looking for a Business Support Assistant for our Container Services department. The Business Support team ensures that the invoicing processes around our customers run efficiently. As a Business Support Assistant your most important task will be to contribute to efficient workflows and to solve any challenges with invoicing in collaboration with customers.
An opportunity to develop your career at P&O Ferrymasters
P&O Ferrymasters and Unifeeder Shortsea – a business unit of Unifeeder A/S – have come together in the form of an agreement-based joint venture. We offer resilient transport solutions across sea, rail, and road. You will become part of the P&O Ferrymasters Container Services team in Aarhus, at Unifeeder's HQ, where you will have colleagues across the two businesses.

"In this role, you gain a lot of exciting knowledge about the shipping and logistics industry, while assisting with maintaining, improving and developing the sales related administrative processes and systems", says Anders Møller, COO, Marine Products.

At P&O Ferrymasters, we have a continuous focus on supporting our employees' development. You will become part of an organization where good ideas quickly become reality, and where you will have the opportunity to influence the sales administration area in Container Services as well as good, dedicated colleagues who support you.


How you will be making a difference
As a Business Support Assistant, you will work closely with a small team on the daily sales administration operation and ensure that our invoicing processes within Container Services run efficiently.
Your areas of responsibility include
updating sales tariffs
Invoicing
Resolving potential invoicing disputes
Daily contact with customers and colleagues in Europe
Updating IT systems and securing data quality.

In addition, you will have influence on your tasks depending on your background and interests, for example digitalization, communication or business controlling.


Who are you?
We imagine that you have experience within finance/accounting or sales administration, or recently finished education in a related area. You like working with numbers and systems and thrive on streamlining and creating structure.

Furthermore, we hope that you:
Have a good understanding of accounting and invoicing processes.
Are technically savvy and likes to explore new systems while investigating and solving problems.
Have good communication skills and can communicate professionally in English (verbal and written).


Are you our new colleague?
If we have sparked your interest, we look forward to receiving your CV and a short letter of motivation as soon as possible via the link below. Please, let us know in your letter of motivation why this role is interesting to you. We will carry out interviews as we receive qualified applications.

Should you have any questions about the position, you are welcome to contact COO, Marine Products, Anders Møller via anders.moller@pofm.com.
About P&O Ferrymasters
P&O Ferrymasters is Europe's leading multimodal transportation and logistics company. Established in 1956 in Larne, Northern Ireland, we've dedicated over 60 years to enhancing customer supply chains.

In 2022, we joined forces with Unifeeder, Europe's largest feeder and shortsea network operator, creating a versatile transportation engine. We offer resilient solutions across sea, rail, and road, tailored to businesses of all sizes and industries. Our diverse team of over 600 experts from 30+ nations ensures reliable service and efficient trade flow management.

Sustainability is a top priority; we reduce emissions by shifting freight from road to sea and rail, minimizing empty runs, and partnering with eco-conscious subcontractors. Our real-time supply chain visibility optimizes resource use and efficiency, while integrated planning and transport systems enable rapid responses to volume changes.



Business Support Assistant, Container Services
Aarhus
Er du en administrativ profil, med baggrund i finans eller salgsadministration? Drømmer du om en karriere i en stor, dynamisk virksomhed? Så vil vi gerne høre fra dig!

Hos P&O Ferrymasters søger vi en Business Support Assistant til vores Container Services afdeling. Business Support teamet søger for, at faktureringsprocesserne omkring vores kunder forløber effektivt. Som Business Support Assistant bliver det din vigtigste opgave at hjælpe med at sikre effektive arbejdsgange samt løse eventuelle udfordringer med fakturering i samarbejde med kunderne.
En mulighed for at udvikle din karriere i P&O Ferrymasters
P&O Ferrymasters og Unifeeder Shortsea – en forretningsenhed i Unifeeder A/S – er gået sammen i form af et aftalebaseret joint venture. Vi tilbyder robuste transportløsninger via trailer, container og jernbane til vores kunder. Du vil blive en del af P&O Ferrymasters Container Services-teamet i Aarhus, på Unifeeder's HQ, hvor du vil have kolleger på tværs af de to forretninger.

"I denne rolle får du en masse spændende viden om shipping- og logistik branchen, mens du assisterer med at vedligeholde, forbedre og udvikle de slagsrelaterede administrative processer og systemer", siger Anders Møller, COO, Marine Products.

I P&O Ferrymasters har vi et kontinuerligt fokus på at supportere vores medarbejderes udvikling. Du vil blive en del af en organisation hvor gode idéer hurtigt bliver til virkelighed, og hvor du får mulighed for at få indflydelse på salgsadministrationsområdet i Container Services samt gode, dedikerede kollegaer som støtter dig.


Hvordan du gør en forskel
Som Business Support Assistant, arbejder du tæt sammen med et mindre team omkring den daglige drift og sikrer at vores faktureringsprocesser indenfor Container Services kører effektivt og problemfrit.

Dine arbejdsopgaver inkluderer
Opdatering af salgstariffer
Fakturering
Løsning af eventuelle fakturereingstvister
Daglig kontakt til kunder og kollegaer i Europa
Opdatering af IT systemer og kvalitetssikring af data.

Derudover får du indflydelse på dine ansvarsområder alt efter din baggrund og interesser, for eksempel digitalisering, kommunikation eller business controlling.


Hvem er du?
Vi forestiller os, at du har en baggrund indenfor økonomi/regnskab eller salgsadministration eller netop er uddannet indenfor samme. Du kan lide at arbejde med tal og systemer, og trives med at effektivisere og skabe struktur.
Derudover håber vi, at du:
Har en god forståelse for regnskabs- og faktureringsprocesser.
Er teknisk kyndig og kan lide at udforske nye systemer, mens du undersøger og løser problemer.
Har gode kommunikationsevner og kan kommunikere professionelt på engelsk (mundtligt og skriftligt).
Er du vores nye kollega?
Vi glæder os til at modtage dit CV og en kort ansøgning, der beskriver hvorfor du finder denne rolle interessant, hurtigst muligt via nedenstående link.
Vi afholder samtaler efterhånden som vi modtager kvalificerede ansøgninger.
Skulle du have spørgsmål til stillingen, er du velkommen til at kontakte COO, Marine Products, Anders Møller via anders.moller@pofm.com.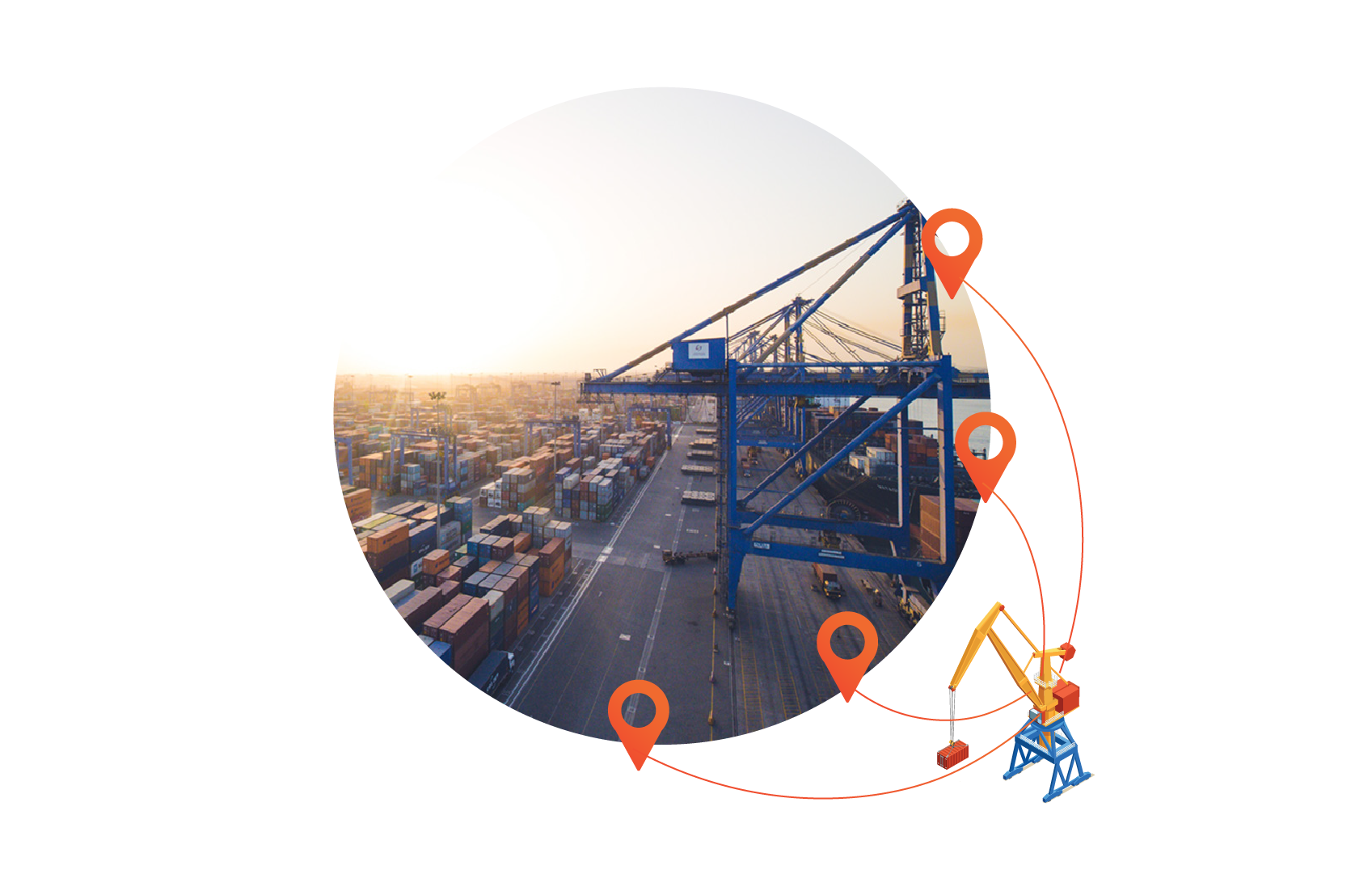 About Unifeeder
Innovative Logistics Solutions
Unifeeder Group is a dynamic logistics company, covering Europe, Africa & Asia. We operate more than 150 vessels and make the way for +5,5 Mio. containers every year. Unifeeder simplifies the complex tasks of choosing and managing supply chains by providing efficient and sustainable transport solutions. By expanding the network, coming up with innovative solutions and being agile in day-to-day operations, we enable our customers to concentrate on their core business while we make their cargo flow. As a key player in global and regional supply chains, we recognize our environmental responsibilities and are committed to contributing to the reduction of local, national and global emissions.
Read more